After some silent period, LG released a high end android phone,LG Optimus 2X. it runs with Android v2.2 Froyo OS but it can be easily upgrade to 2.3. this phone has a 4 inch TFT capacitive touchscreen and the screen resolution is 480 x 800 pixels. LG Optimus 2X has a gyro sensor so it will support lots of cool applications in the future.
the internal memory of this phone is 1GB but it supports up to 32GB memory cards.
LG P990 Star has 7.2 HSDPA modem and wi-fi. the main camera of this phone is 8Mp and it supports 720p and 1080p HD video recording. unlike other phones, the front camera of LG Optimus 2X is not VGA. it's a 1.3MP camera which gives high quality output.
LG Optimus 2X runs with a ARM Cortex A9 1GHz dual-core processor and it's a one of the first mobile devices which has a dual core processor. the RAM is 512MB and because of it's hardware, the speed of the phone is unbelievable.
in navigation side, LG Optimus 2X has a GPS receiver with A-GPS support. and it comes with a digital compass. unlike many other phones, LG Optimus 2X has a HDMI port which outputs 720p video. it has very good media player and comes with lots of android applications.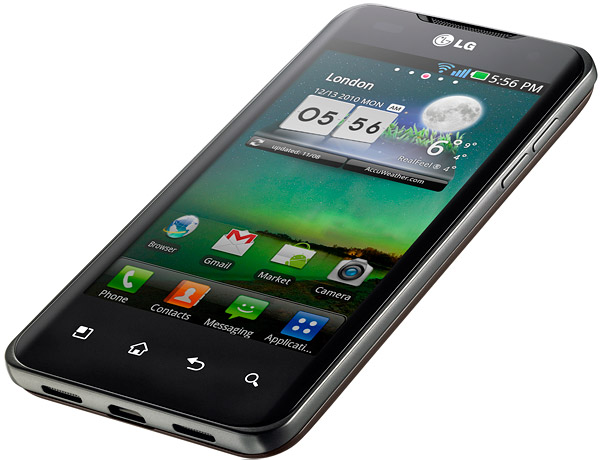 Read More!