If you are someone who aware about new mobile phones like me, you may already know that Samsung Galaxy Nexus is the one of the most rumored mobile phone like iPhone 4S. the reason is Google officially releases a mobile phone with major Android upgrade and most of the times, it's a breakthrough. they released Nexus one for Android 2.1 then Nexus S for android 2.3 now the Samsung Galaxy Nexus for Android 4.0 Ice Cream Sandwich. this phone was rumored as Samsung Nexus Prime but finally Samsung has attached it to their Galaxy series.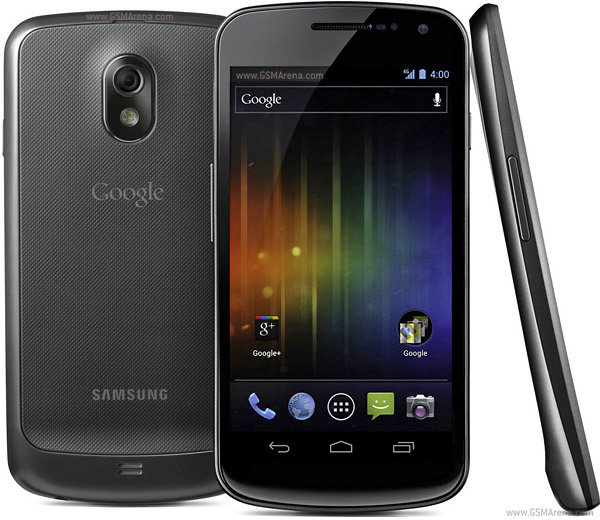 So the most important thing of this phone is it's OS, the Android 4.0 Ice Cream Sandwich. this is the first phone which comes with Ice Cream Sandwich OS and according to the rumors, most of the features looks like in honeycomb OS. however there are tons of features but i will point out most important ones.
the Android 4.0 has a improved lock screen and now it supports facial unlock. also there are lots of improvements in existing apps. now the gallery app has a photo editor, the camera app has lots of new features etc etc. also the Ice Cream Sandwich comes with a new app called People which is mainly focused on social networking.
i think that's enough about the OS now lets talk about the hardware features of the Samsung Galaxy Nexus. it has a 4.65 inch huge Super AMOLED capacitive touchscreen and the screen resolution is 720 x 1280 pixels. this is a very high figure because that resolution is almost similar to the resolution of my laptop. there is no physical keys at the bottom, like in HoneyComb, all keys are virtual.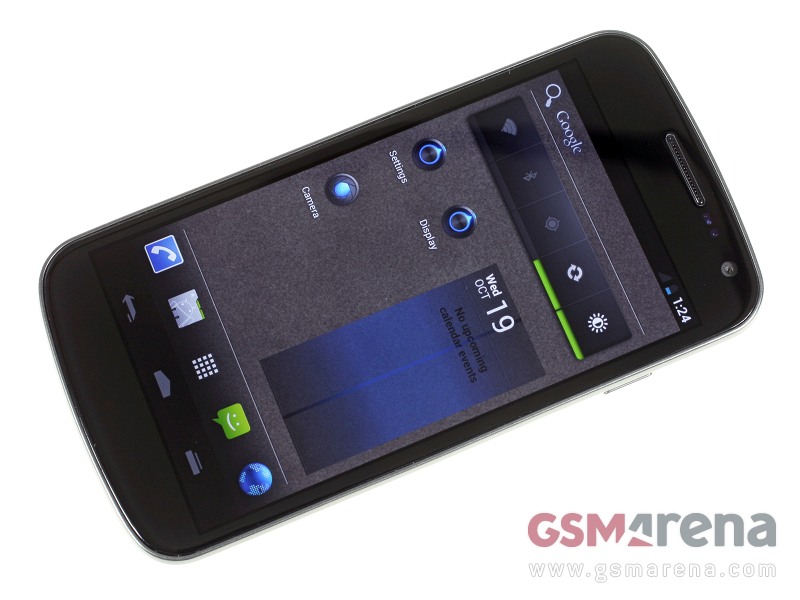 Samsung Galaxy Nexus has a 5Mp main camera but i expected it would be 8Mp. however it has lots of new features like Touch focus, geo-tagging and face detection. also this camera is capable of to record 1080p videos at 30fps rate. there is a 1.3Mp camera for video calling and it's better than a VGA camera.
the next important point is the processor of this phone. even if there are 1.5 GHz dual core phones available in the market, Galaxy Nexus has a Dual-core 1.2GHz Cortex-A9 CPU. i think the reason might be to reduce the cost. it has a 1GB RAM and available in 16 and 32GB versions. also i noticed something special, that is there is no memory card slot in this phone. it seems Samsung has learned a lesson from Apple.
Samsung Galaxy Nexus has a Barometer sensor. this is the first time that i saw a Barometer sensor in a mobile phone. some times there may be other uses of it, but we have to wait until this phone released. the battery capacity says to be 1750mAh and i think it's sufficient for a this kind of phone.
Read More!