If you are a customer of T-Mobile US, most of the times you may have heard about this phone. because couple of years ago, T-Mobile myTouch was a very famous phone. there are couple of versions of T-Mobile myTouch and the most popular one was the phone that came with a slider QWERTY keypad. now they have resigned this phone and it comes with Android OS. also this new T-Mobile myTouch is a candy bar type full touch phone.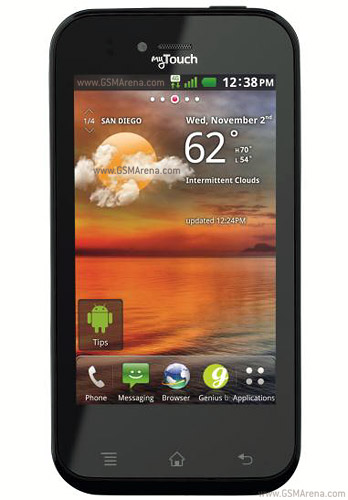 it has a 3.8 inch OLED display and it has 480 x 800 pixels resolution. there are three touch sensitive controls at the bottom and it has a typical Android phone look. the internal memory of the myTouch is just 150Mb but it supports up to 32GB memory cards. also T-Mobile myTouch has number of connectivity features like HSDPA, Bluetooth and Wi-Fi.
T-Mobile myTouch has a 5Mp camera which allows you to take excellent quality pictures. it also supports 720p video recording at 30fps rate. this phone runs Android 2.3 OS and it powered by a 1GHz processor. also there is a new feature in this phone which called T-Mobile TV. it allows you to watch T-Mobile TV service with your phone. the battery capacity is 1500mAh and it's sufficient for a this kind of phone.