There are couple of 3D phones exists in the market. this is the HTC attempt for a 3D phone. it seems this will be a very popular phone in near future because of it's special features. the HTC EVO 3D has a 4.3 inch huge 3D S-LCD capacitive touchscreen. the screen resolution is 540 x 960 pixels and it's a one of the highest resolution phone in the world.
The HTC EVO 3D has a classic HTC candy bar design. but this time all of the bottom keys are touch sensitive. it also comes with a Gyro sensor and the latest version of Sense UI. this phone has SRS virtual surround sound technology which gives an experience like in a movie theater. in order to enjoy that you must need to use the original headphones which comes with this phone.
The HTC EVO 3D has a 1GB internal memory and supports up to 32GB memory cards. it has a 14.4MBP/s HSDPA modem and a 5.6MBP/s HSUPA modem. also it has both Wi-Fi and WiMAX features. the bluetooth version is 3.0.
since this is a 3D phone, it comes with duel camera. this allows to record high quality 3D videos. the HTC EVO 3D has two 5MP cameras. those are capable of to record 720p 3D videos and 1080p 2D videos. also this phone has a duel LED flash and there is a VGA camera at the front for video calling.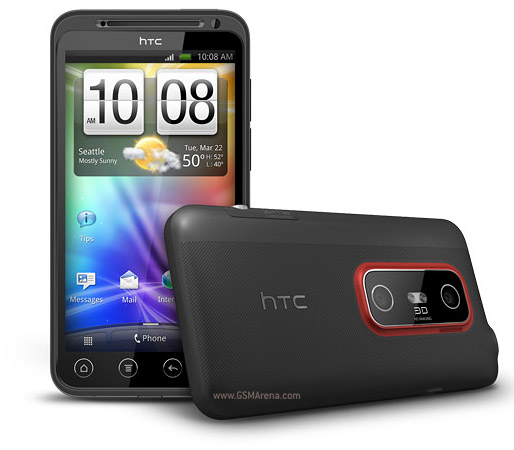 HTC EVO 3D runs with Android 2.3 OS. it powered by a 1.2 GHz dual-core processor and it might be the one of the world's fastest phone. also in order to process high quality 3D graphics, HTC EVO 3D has a Adreno 220 GPU. this phone has a built in HDMI port to output it's 3D videos. it also has a GPS receiver and a digital compass. [bestnewphones.blogspot.com] Read More!