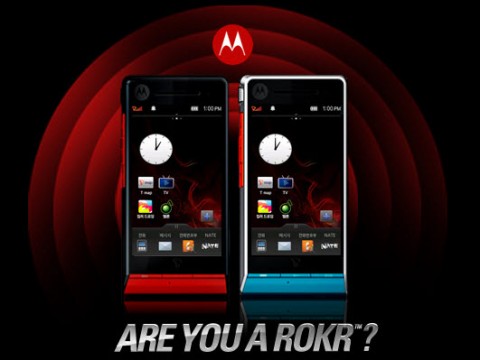 Motorola has very few full touchscreen phones. this new Motorola ROKR ZN50 maybe the most featured full touchscreen phone of Motorola. it has a slider keypad as well. Motorola ROKR ZN50 has 3.2 inch resistive touchscreen which has 240 x 427 pixels resolution. also this is a 3G phone which supports 7.2MBp/s HSDPA.
ROKR ZN50 is best for entertainment. it has very quality media player with Built-in equalizer. also it has 3.5mm audio jack and built in stereo speakers. ROKR ZN50 has new technology named SRS WOW HD technology which allows to play HD videos with high quality sound.
it has 48Mb internal memory and supports up to 16GB memory cards. wi-fi is not available in this phone but it has bluetooth. the main camera is 3.15MP and it also supports video recording. Motorola ROKR ZN50 has another new feature that is T-DMB2 TV tuner. it has a GPS receiver with A-GPS support and has SKT T-Map Navigation application.