i have reviewed many Vodafone phones in past few months. most of them were middle range phones and the price is relatively cheap. it seems they highly thinking about their market but any way most of the phones are really good and runs with Android OS.
Vodafone 858 Smart is their newest release. it has a 2.8 inch capacitive touchscreen. the screen resolution is 240 x 320 pixels. Vodafone 858 Smart really looks as a smart phone. it has curvy edges like in Nexus S. and the back has glossy white finish. it's appearance looks really attractive to me. this phone runs with Android 2.2 version OS and comes with lots of Google apps. it has 130MB internal memory and supports up to 32GB memory cards. also Vodafone 858 Smart has a 3.6Mbps HSDPA modem. it has both bluetooth and wi-fi. you can easily turn this phone into a wi-fi hotspot by using it's built in hotspot feature.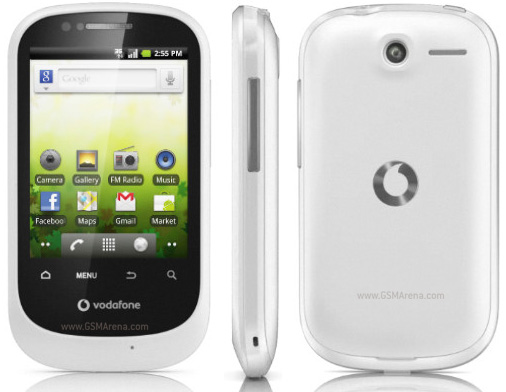 its camera is not perfect, it's just a 2MP but you can take clear pictures with it. also it supports video recording and geo-tagging features. even Vodafone 858 Smart is a cheap phone, it has a good GPS receiver and a digital compass. this phone comes with a nice music application called "Vodafone Music" which brings you a nice music experience.