Most of you know that Google is going to buy the Motorola and they already working on it. in this environment Motorola announced an new phone Motorola DEFY. it's a quite special phone because this is a water and dust resistant phone. also it uses a new processor.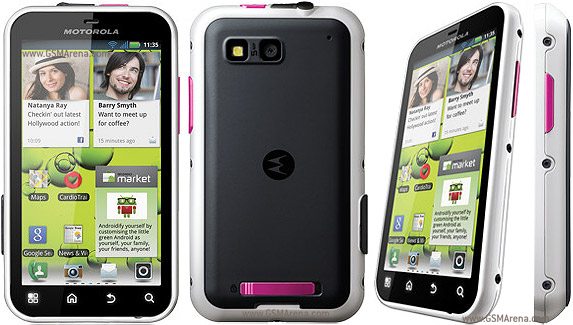 Motorola DEFY has a 3.7 inch capacitive touchscreen and the screen resolution is 480 x 854 pixels. the outer glass is made by scratch resistant Gorilla Glass display. like many classic Android phones, Motorola DEFY has four touch sensitive controls at the bottom. it also comes with the newest version of MOTOBLUR UI.
Motorola DEFY has 2GB internal memory and supports up to 32GB memory cards. it has a 7.2Mbps HSDPA modem, and bluetooth as well. the main camera of this phone is 5MP and it comes with a LED flash. also this camera can record quality videos at 30fps rate.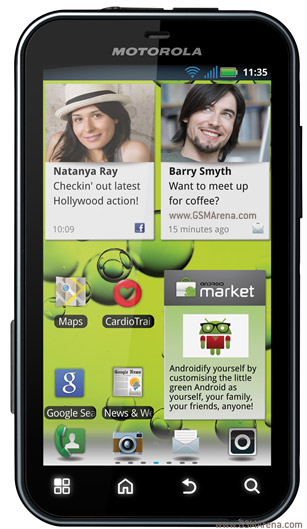 one of the most special quality of Motorola DEFY is it's a water and dust resistant phone. it has the IP67 certification for this and it's water resistant up to 1 meter. it also has good navigation features like GPS and a digital compass.