Samsung Galaxy is the most leading Android phone series in the world. they manufacture different kind of things to attract the market. this is Samsung Galaxy Xcover and the most special thing of this phone is it's a water and dust proof phone. if you have seen other water proof rugged mobile phones, there is a big difference in this. most of the rugged mobiles are so ugly and heavy. but Samsung Galaxy Xcover just looks like a normal phone. there is no difference at all.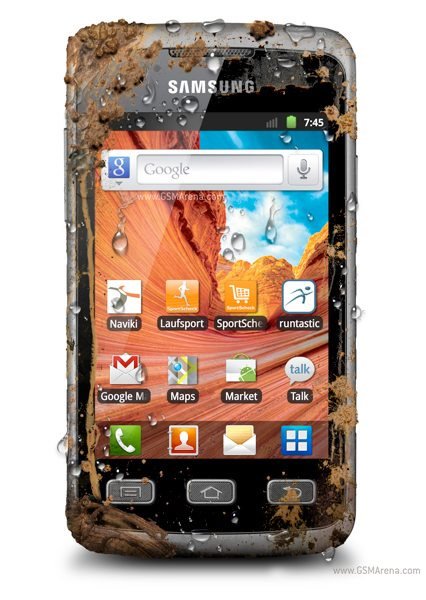 as you can see, it has a classic Samsung Galaxy mobile look. the Galaxy Xcover has a 3.6 inch display and the outer glass made by scratch resistant Gorilla Glass display. it comes with the latest version of TouchWiz UI and the Android version is 2.3.
the internal memory of this phone is 1GB and it supports up to 32GB memory cards. Galaxy Xcover has a 3.2Mp camera which is not quite enough for this kind of phone but it's not too bad. the camera comes with a LED flash and supports video recording.
Samsung Galaxy Xcover has good navigation features like GPS and digital compass. it has a 1500mAh battery so battery life is quite good.