For a while ago, Samsung Galaxy and related phones were the kings of Android smartphones. also there was a big challenge from HTC phones like Desire and Desire S. however LG also launched several Android handsets but they didn't have a killer mobile phone series. now they have one and that is LG Optimus. there are several models of this phone series and all of them have high end features. this is LG Optimus Note LU6500 which is the latest member of the Optimus family.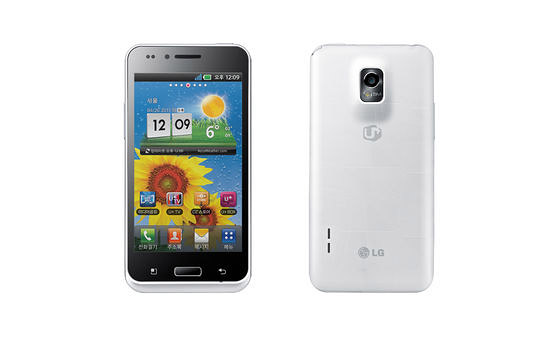 it almost looks like a Samsung Galaxy S phone and quite similar to the other handsets of Optimus family. it has a 4 inch display and the screen resolution is 480 x 800 pixels. the technology of this display is quite special because it's called IPS LCD. IPS is a technology invented by LG and i think it's too early to review the qualities of this display. however, there is a little drawback of the LG Optimus Note LU6500, that is it has a normal outer glass so you have to protect it from scratches. it has a Gyro sensor so most of the features like screen rotation will be faster. also it will support plenty of latest apps.
the internal memory of the LG Optimus Note LU6500 is 8GB and it supports up to 32Gb memory cards. it has a 5Mp main camera which supports 720p HD video recording. it also has a secondary VGA camera so you can take video calls over Skype. this phone comes with the latest Android version, Android 2.3.4 gingerbird. it powered by a 1.2 GHz NVIDIA Tegra 2 Dual Core processor and has a 1GB RAM.
unlike other phones in Optimus series, LG Optimus Note LU6500 has couple of new and special features. one is it has a built in T-DMB TV tuner. it also has a HDMI out so you can directly watch your videos over HD TV. the battery of this phone said to be 1500mAh but i think it would be better if it has a higher capacity battery.