There are so many mobile phone series, if some a phone series is very successful in the market, mobile phone companies do many things to keep it's market share. one thing is they launch a mini or low end version of same phone so they can attract many customers. there are many examples for this; like XPERIA mini, Nokia N97 mini and the Galaxy S mini.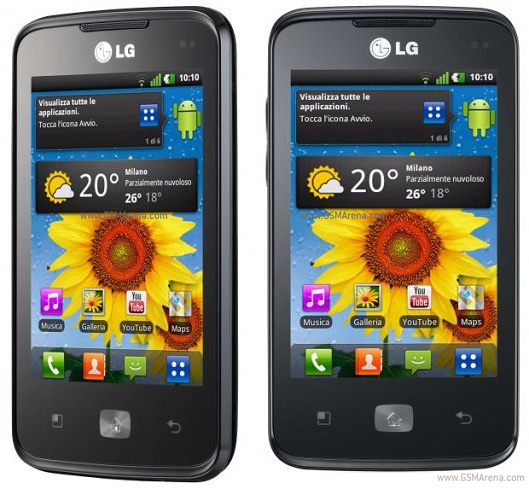 if you remember my last post i mentioned the
LG Optimus
is very successful in the market. now they have released a mini version of Optimus, that is LG Optimus Hub. however, this is not a crap like Galaxy S mini. it has better resolution than the Galaxy S mini and the processor is quite faster.
LG Optimus Hub has a 3.5 inch capacitive touchscreen and the screen resolution is 320 x 480 pixels. it has a scratch resistant Gorilla glass display and comes with Optimus v2.0UI. the internal memory is 150Mb but there is nothing to worry, because it supports up to 32GB memory cards.
LG Optimus Hub has a 5Mp camera and the stock camera application supports many features like Geo-tagging, face and smile detection and Beauty Shot. it can also record videos at 24fps rate. LG Optimus Hub powered by a 800Mhz processor and a 512Mb RAM, it seems to be a good deal when it compares to the price tag of this phone. no need to say it has GPS, digital compass and a FM radio. the battery capacity of this phone is 1500mAh. this might be sufficient because it has a 800Mhz processor.